Posted by Chloe Atchison on 6th Dec 2021
Are you looking for the best plus size holiday lingerie and gift ideas for her? Whether she's a friend, family member, or partner, there are so many great options out there that everyone will be sure to love! Lingerie makes the perfect gift this season, and the best part about buying lingerie as a gift is that you don't have to wait until the holidays are over to enjoy it yourself. Looking your best shouldn't have to feel overwhelming, so I made this holiday gift guide full of all of my favorite things to give as presents as well as lingerie that I think will look great on any figure.
1) Best Holiday Party Outfits
While some women have a seemingly never-ending collection of gorgeous designer lingerie, others feel under-dressed heading into holiday parties. Luckily, there are lots of plus size options available that range from party perfect to sexy, from classic to edgy. A great plus size bralette paired with a fun skirt or short dress is always a good option for work parties. For more intimate events or date nights, choose a satin plus size wrap dress with a flared leg. Here are some other great looks that will help you shine bright like a star (without breaking your budget).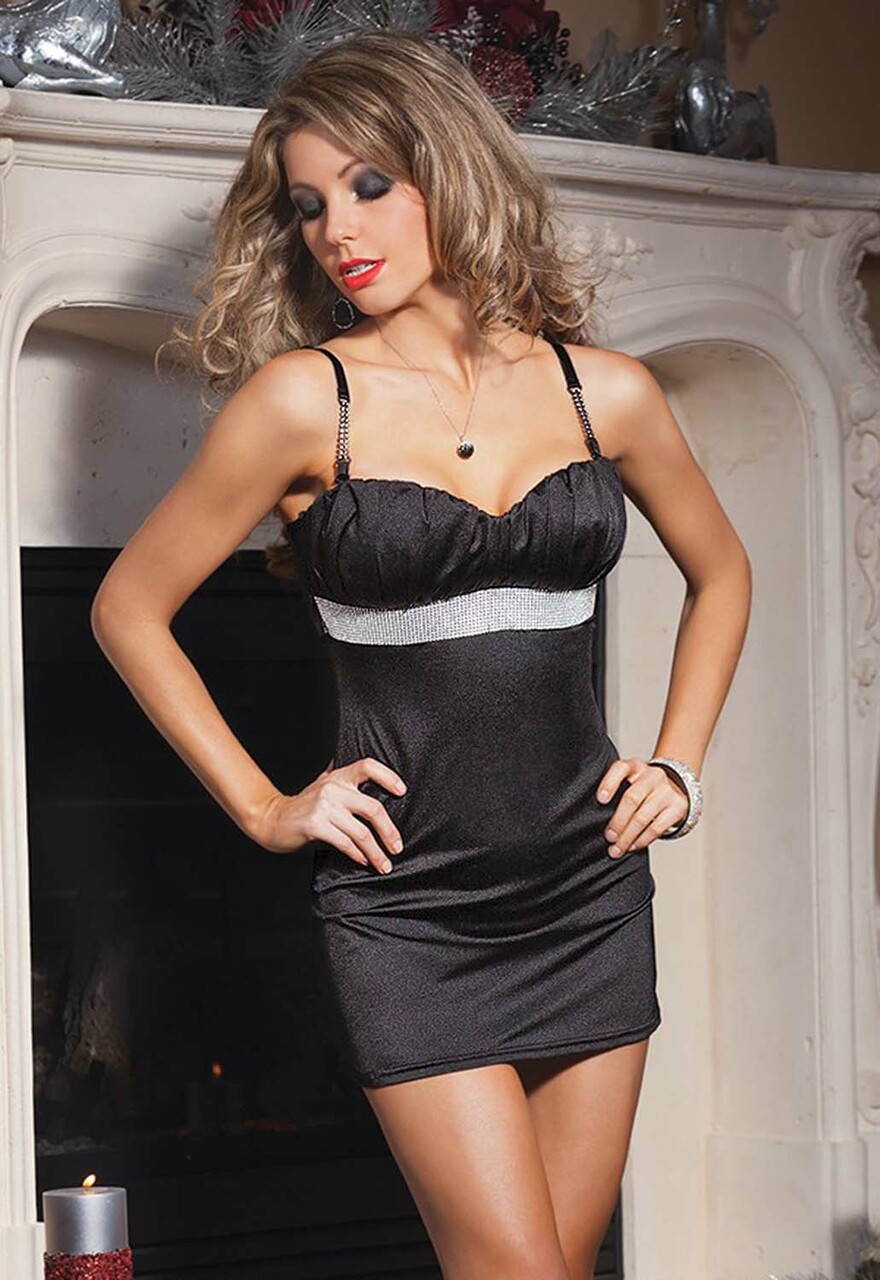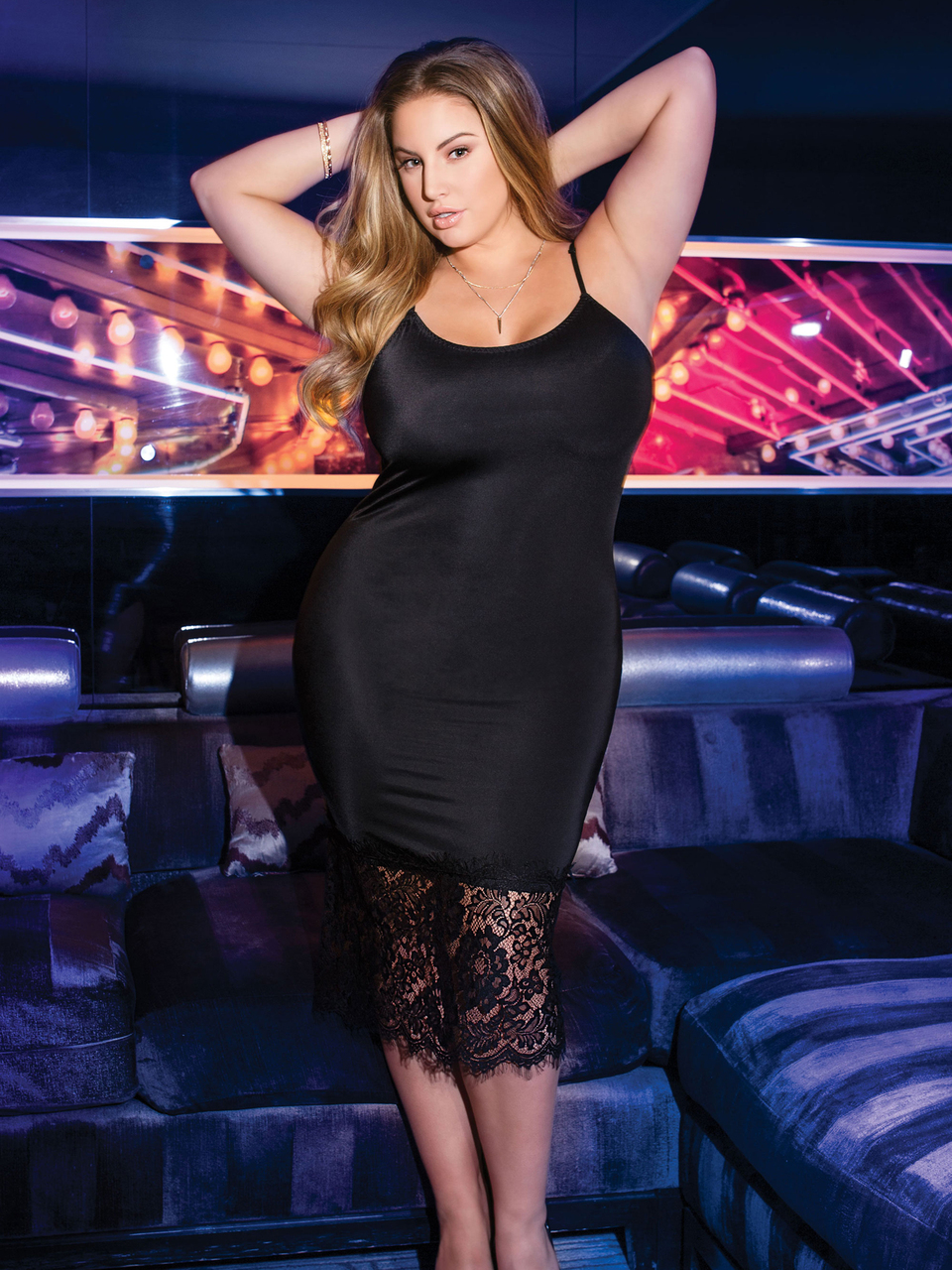 2) Sexy Santa Costumes
Sexy Santa costumes aren't just reserved for Mrs. Claus – so why not surprise your partner on Christmas morning with a sexy Mrs. Claus outfit? Or better yet, buy them a couple of naughty Christmas outfits so you can dress up all season! If sexy Christmas lingerie is more your thing, don't fret – we have a great collection of plus size holiday-themed lingerie to make your night (or day) extra merry. We even offer plus size red hot holiday lingerie sets that are guaranteed to brighten up anyone's holiday season. From racy corsets and garter belts to beautiful bustiers and matching garters, we have everything you need for a winter wonderland evening in.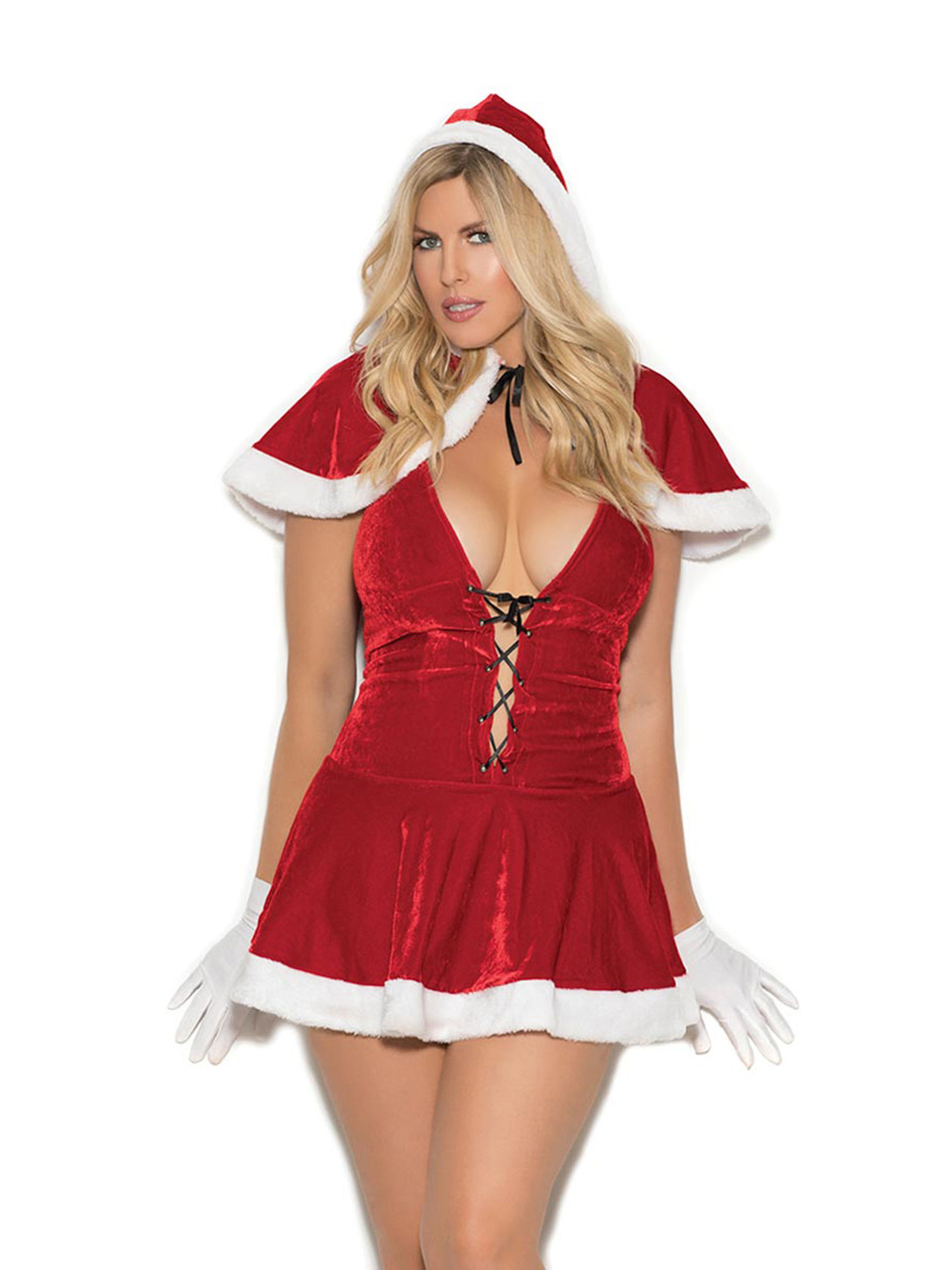 3) Naughty Underwear Sets
When you think of gift ideas for her, naughty lingerie sets are bound to come to mind. These eye-catching items show off a little bit more skin—but not too much—and will make any girl feel sexy, sensual, and pretty under their clothes. From cheeky panties to plus size bras for special occasions , we've got all your holiday sexiness needs covered and If you're looking for gift ideas that are sexy and boudoir-worthy, look no further than these awesome underwear sets.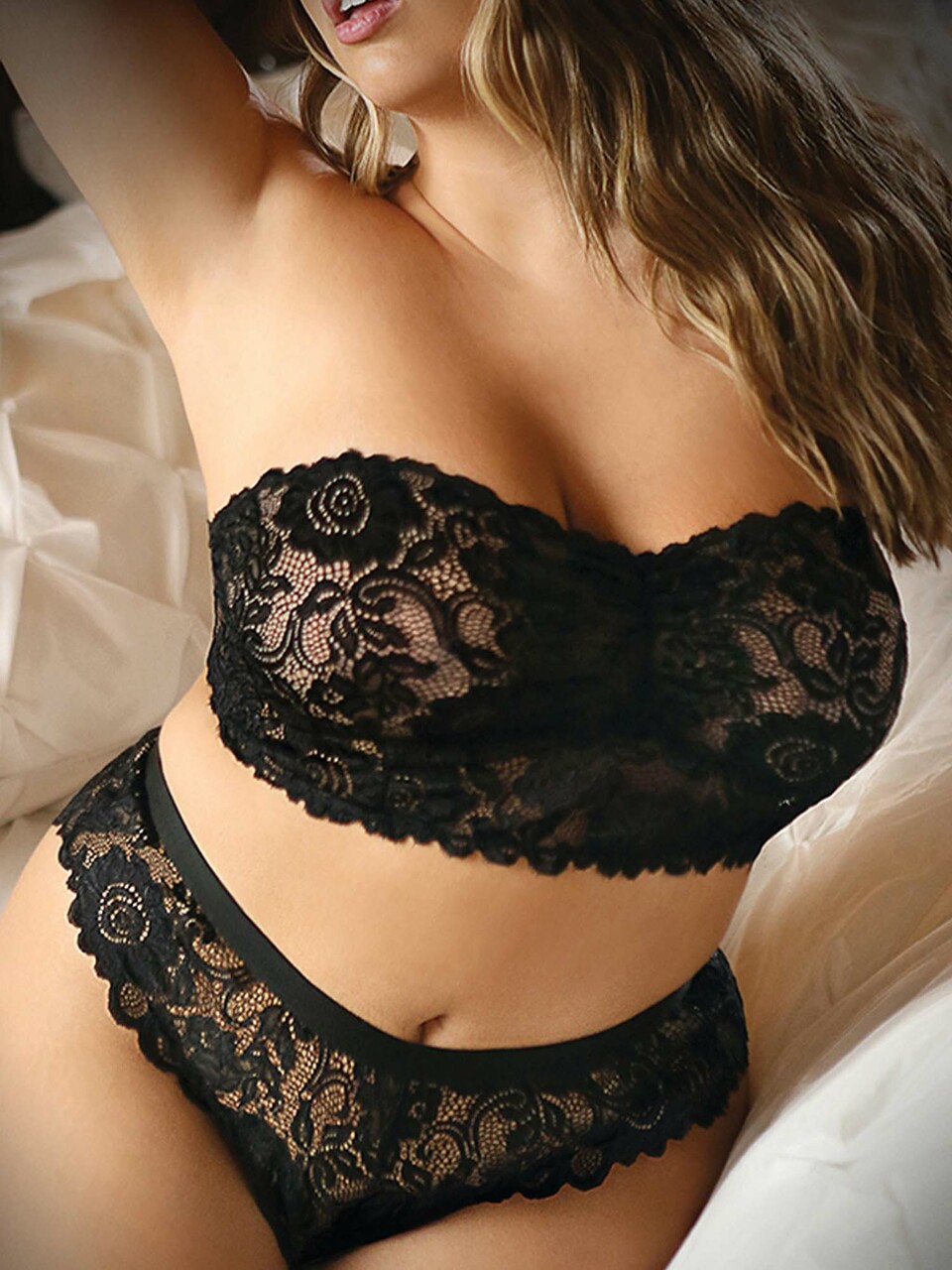 4) Comfy Bodysuits & Rompers
Sexy doesn't always mean skimpy. Instead of opting for a thong or sheer lingerie, try wearing a bodysuit, romper or teddy under your holiday outfit instead. Bodysuits are designed to smooth you out in all the right places, while still making you feel sexy underneath. These types of pieces can be worn by women of any size, but they're especially ideal for plus-size women. It can be difficult to find lingerie that provides adequate style and comfort while also flaunting your assets; our plus size rompers and teddies do both!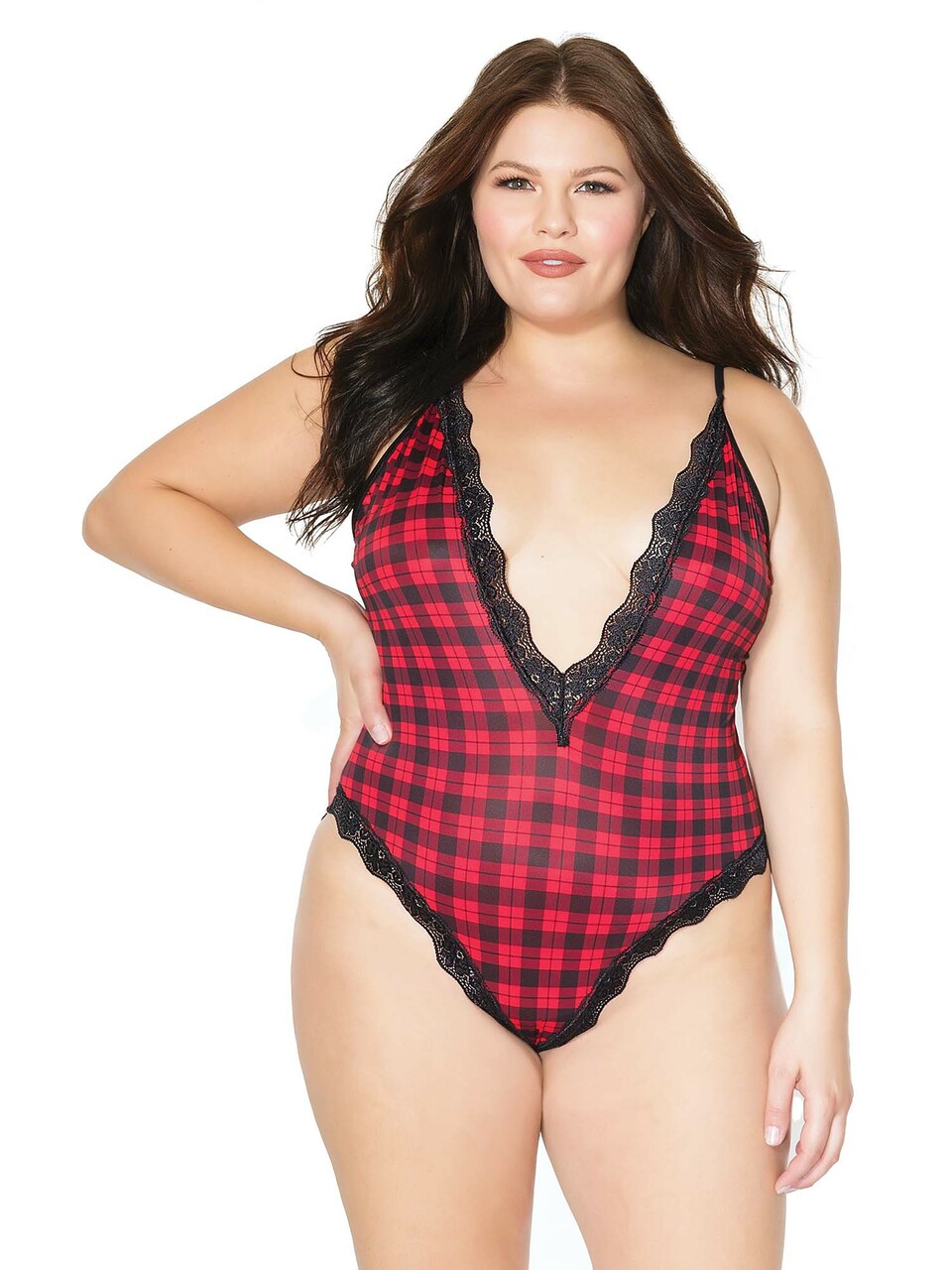 5) Sexy Stocking Stuffers
Whether you're searching for sexy lingerie or other risqué little bits, you'll find tons of cute gifts in your price range. Whether you want to spice up foreplay with a pair of matching underwear or give your special someone a naughty surprise under their tree, these holiday deals are sure to make their season brighter! Above are some must-have gifts that she's sure to love, but if you need more ideas, check out our great stocking stuffer ideas. You should also check out our post on shopping for lingerie for her if you need a more detailed guide to picking out lingerie.
Happy Holidays!
Love,
Chloe